The Truth about Baneto WoW Bot may shock you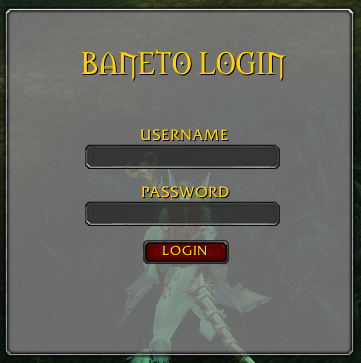 What WoW Bot does CodeDeception Recommend?
We have been doing plenty of WoW Bot research usually with other wow bots and such and we saw that Baneto WoW Bot was available again with the latest NN-Advanced LUA Unlocker for all versions of WoW Expansions, not to mention it is also available now on MacOS with the Tinkr LUA Unlocker. So people are always quick to jump to conclusions for some reason the first they read is how their dog got kicked by their PC after installing the Baneto Bot for WoW. There were some forums with the biggest idiots or just trolls and competition trying to discredit this project, it is actually very good. Not only that, it is simple to use and setup is very quick.
The Truth about Baneto WoW Bot, is it a scam? No!
Oh my what a surprise, Baneto WoW Bot is legit, for a fair explanation while it use to be compatible with the LUABox unlocker which is no longer available, I would have to suggest getting the NN Advanced LUA Unlocker & for MacOS users it is compatible with the Tinkr LUA Unlocker also for both Tinkr Retail & Tinkr TBC Classic. We hope that this resolves any concern of that for you, Baneto WoW Bot is legit and one of the few wow bots that are actually maintained and updated and ahead of it's time and for the price. You will be hard pressed to beat the current discount going on with the NoName Unlocker bundle. I know where to get it, do you? Hint: Get WOW Bot Baneto Bundle here
Baneto WoW Bot now includes free rotations creation tool
Yes, it works great, has it's own custom rotations tool included at no extra cost so you can make your own custom rotations via drag and drop. You cannot tell me that is not the most awesome thing you have seen in awhile. This also serves as a great little side source of credits potential for those who enjoy creating profiles, you can share your custom rotations also so you could list them on the escrow based marketplace we have been establishing with the digital download available for the rotation. This is a winner in our book, and is approved as it is also being used on one of the safest LUA unlockers that also takes initiative with protecting against Warden Scans, something not many LUA Unlockers are capable of doing which is why Moptool probably exited the scene abruptly.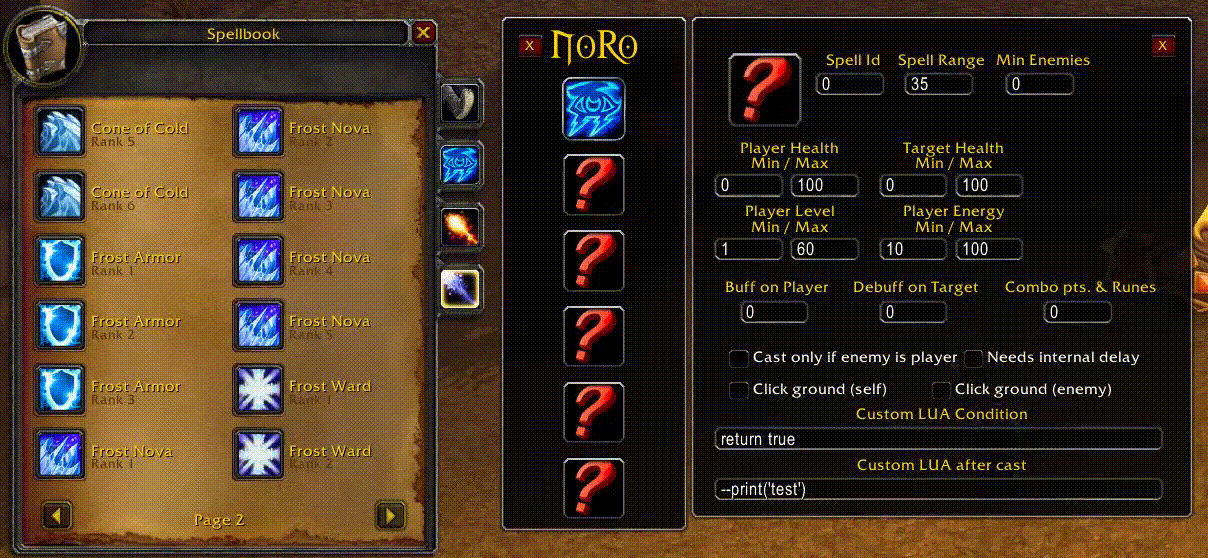 What else can this WoW Bot do now that it's working again on windows?
Everything it did before clearly, it is compatible with Shadowlands, TBC Classic & also Season of Mastery Classic, also prepared with WOTLK profiles as you can see in the profiles shop. There is quite the confusion when people jump to conclusions off reading fake information that is even discredited by other people in the same discussion board, it is almost comical because if Baneto was not legit he would have rebranded as some other various wow bots as there seems to be the Easy WoW Play bot which is the Chinese XQ profiles (over saturated farming bot) that does not seem too advanced as it is only compatible with windows 10.
What other WoW Bots besides the Baneto WoW Bot can you suggest?
We will be looking at the other various wow bots as soon as we are able to test them we will post about them. We give Baneto WoW Bot a 8 out of 13 stars, that is actually the best score you can get. If we had a say in it we'd want to take a look at that ProBotters AIO WoW bot that does 1-80 questing for WOTLK, but more on that to be announced soon we think. It is still lingering that there is a questing bot, well guess what, Baneto does questing also. And you can make your own profiles too.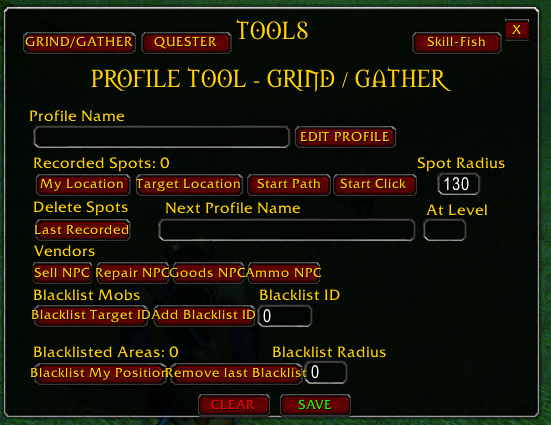 We have a wow rotations bot on our site ready, and we are currently working on another one seeing how you just drag and drop the spells. We will be getting the marketplace up soon enough we fix some new features being added.
What is the difference between a bot and a client, and who owns the software?
Many people like to play World of Warcraft. This is a very popular game. There are lots of quests to do in World of Warcraft. Some people are looking for ways to maximize their experience while playing the game. In addition, they want to increase their level in the shortest time possible. One of the easiest ways to do this is to use a bot. A bot is a program that can automate certain tasks. In World of Warcraft, a lot of players use a bot. They use it to complete quests for them. They use a bot to increase their experience quickly. For example, a bot can automatically pick up the quest giver and follow them into the next town.
When is it a good time to bot in World of Warcraft?
There are many different ways to play WoW. However, the two basic modes are PvP and PvE. Some players like to play both modes, while others just want to do one or the other. The best way to play WoW is to do it the way you like. For instance, some people love PvP, while others prefer to level with a WoW bot. Some players love PvE, while others enjoy doing quests for fun. If you are not sure which mode to choose, then the best thing to do is to try out a couple of the different modes. It will help you to get a better idea of what you like best.
The best way to play WoW is the way you like to play. Some people enjoy playing both PvP and PvE. They do this because they like to mix the modes up. If you like to PvP, then you might want to consider playing with a bot. Bots will automatically do everything for you. This can help you to level fast and play PvP matches at the same time. If you are interested in leveling fast, then you should consider buying a bot. You don't need to worry about doing anything because it will do it for you. A bot will help you to get into a guild. It will also allow you to participate in battlegrounds. Bots will help you to get gold fast.
When you first start playing World of Warcraft (WoW), you will quickly realize that there are a lot of different things that you can do in the game. You may want to PvP, or you may just want to level up your character. A popular option is to play with a bot. This is the most popular type of WoW bot. It can make the process of leveling up much easier. There are many different types of WoW bots out there. Most of them are designed to help you level up faster, and most of them will also help you to win PvP battles. Botting can be a great way to enjoy World of Warcraft. However, botters can get caught by Blizzard.
If you play online games, there will always be a chance that you might get banned. This is because you might be cheating. In some cases, your account could even be banned for life. When you first start playing a game, it is not easy to know how to cheat. You will need to learn how to do this. You should learn to use a bot. You should also be careful when you are using a bot. You need to make sure that you are not caught while doing it. This is the main reason why botters are banned. The best thing you can do is to keep your game clean and play fairly. Avoid botting if you really want to enjoy the game.